Meet Our Doctors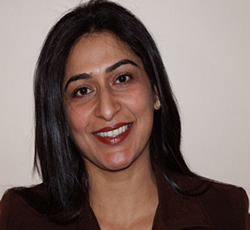 Dr. Rachna Bajaj
Dr. Rachna Bajaj or Dr. 'B' as she is affectionately known to her patients, received her degree as a Doctor of Dental Surgery from New York University. Dr. B has been practicing general and cosmetic dentistry since 2001. She is an active member of American Dental Association, New Jersey Dental Association and Passaic County Dental Association.
In addition Dr. B. and her team are dedicated to providing community dental awareness through various programs in schools, churches etc.
Before forming Smile A Bit in 2004, Dr. B gained valuable experience working with senior dental practitioners and surgeons in Monroe and Middletown, New York.
Dr. B. is known for her combination of top quality clinical skills and extremely understanding approach to patient care. Her goal is to provide the highest level of care and comfort for the entire family. She covers a spectrum of dental services including preventive, cosmetic, implants, periodontal and oral surgery. She is certified in Invisalign(orthodontia) treatments.
Dr. B.'s belief is: Treat the disease not a symptom. Treat the person not a body part. God bless you.
---
Dr. Tabinda Anwar
Clintondale/Highland Mills
Dr. Tabinda Anwar came to the United States after earning her Bachelor of Dental Surgery degree from deMontmorency College of Dentistry in Pakistan. She completed a residency at the AF Institute of Dentistry and worked as a dental assistant, gaining experience in treatment room procedures, handling insurance claims and the laboratory. She continued her dental studies at New York University, earning a Doctorate of Dental Surgery. Dr. Anwar went on to complete a General Practice residency at Bronx Lebanon Hospital Center. She has extensive experience in endodontics, prosthetics, oral surgery and pediatric dentistry. To further her dental knowledge, Dr. Anwar participates in continuing education courses. She is fluent in English, Hindi and Urdu.
---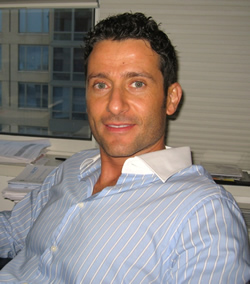 Dr. Michael Ayoub, Orthodontist
Highland Mills
Dr. Ayoub completed his dental education at Columbia University School of Dental Medicine in New York. He further pursued his specialty training at Columbia University where he received his post-doctoral certificate in Orthodontics and Maxillofacial Orthopedics in 1999. Dr. Ayoub is active member of American Association of Orthodontists.
Dr. Ayoub attends Continuing Education Seminars annually to keep himself up to date in latest orthodontic technologies. He is an Invisalign top Provider comfortably treating complex cases. He enjoys working with both adults and children. His goal is to put you at ease with an informative, friendly and professional atmosphere.
---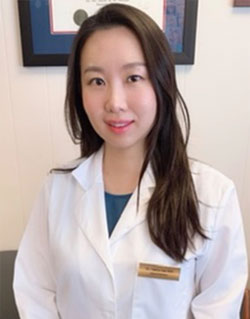 Dr. Isabelle Lee
Highland Mills
Dr. Lee graduated with a Bachelor of Science degree in Human Physiology from Boston University. She received her Doctor of Dental Surgery degree from New York University in 2013, and then chose to complete a general practice residency in hospital dentistry at University Hospital in Newark, New Jersey. Dr. Lee went on to further training and obtained 1 year of Advanced Education in Orthodontics at Rutgers School of Dental Medicine.
Dr. Lee grew up in a family whose father was a dentist and mother was an artist. Inspired by her parents, Dr. Lee's passion to combine her artistic talent to dentistry, where she could use her skills to make the greatest impact, enabled her to pursue quality care for her patients.
As a general dentist, Dr. Lee is an Invisalign provider and her integral knowledge in dentistry and gentle hands that are dedicated to offer restorative and cosmetic treatment with latest techniques.
---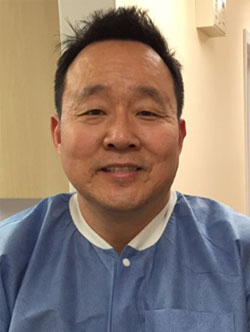 Dr. Myong Mike Lee, Endodontist
Dr. Lee completed his undergraduate education at Brigham Young University. He then attended Loma Linda University Dental School in Southern California and graduated in 2001. Dr. Lee spent several years practicing general dentistry, but focused on endodontic treatments. During his time as a general dentist, he performed over 4,000 non-surgical root canal treatments and completed over 300 dental implants. After his 8 years in general dentistry practice, in July of 2015, he pursued an endodontics residency at Puerto Rico's New York University Lutheran Medical Center.
Dr. Lee provides specialized care for patients when their restorative dental needs requires treatment of the soft issue or "pulp" of the tooth. Most of the time, Dr. Lee provides endodontic therapy (more commonly known as root canals) to our patients. In the rare event that the root canal does not produce the desired outcome, Dr. Lee is skilled with providing an advanced endodontic microsurgery called an apicoectomy, or a "root end surgery."
In addition to Dr. Lee's broad dental experience, he also speaks Spanish, Korean, and English to better serve our patients. We are proud of the extensive experience and passion that Dr. Lee brings to his specialty and we are happy that he's part of our team.
---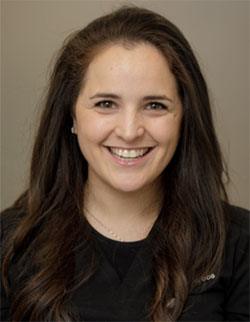 Dr. Gina Lerman, Periodontist
Dr. Gila Lerman grew up in Long Island, NY. She graduated Summa Cum Laude with a bachelor's degree in Biology from Yeshiva University after which she received a DDS degree from Columbia University College of Dental Medicine. Dr. Lerman completed a General Practice Residency at North Shore University Hospital before returning to Columbia University, where she specialized in Periodontics. Dr. Lerman is experienced in all aspects of non-surgical and surgical periodontics, including implantology, extractions, guided bone regeneration, minimally invasive periodontal plastic surgery, sinus augmentation, and laser dentistry.
Dr. Lerman has received multiple awards, including the Melvin Morris Research Fellowship Award, Kenneth Siegel Award and Scholarship, Kaslick Scholarship and the American College of Prosthodontics Achievement Award. During her residency, she received her Masters in Oral Biology and presented her research at the Birnberg Research Symposium.
In her free time, Dr. Lerman enjoys spending time with her husband and children. She also enjoys cooking, biking, and traveling.
---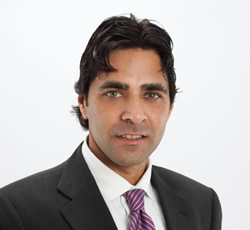 Dr. Walia, Periodontist
Dr.Walia received his degree as a Doctor of Dental Surgery from New York University in 2001. After graduation Dr Walia completed a year in specialty program in Oral Medicine at University of Medicine and Dentistry, NJ and one year program in advanced hospital Dentistry at Lutheran Medical Centre, Brooklyn, NY as the Chief Resident. He obtained a Certificate in Periodontics in 2006 from University of Medicine and Dentistry, NJ.
His specialty work includes diagnosis & treatment planning gum disease, periodontal plastic surgery, bone regeneration & augmentation and dental implants.
Dr. Walia regularly attends continuing education courses, to add to his repertoire of procedures in the Periodontal field. He is the visiting clinical attending doctor at several hospitals in NYC. He is a member of the American Academy of Periodontology.
---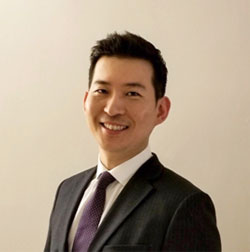 Dr. Dongjin Shin, Prosthodontist
Highland Mills
"I am a prosthodontist and I work with passion every day to help people smile."
Dr.Shin is from Boston and received his Bachelor degree from Brandeis University. He then completed his Doctor of Dental Medicine degree at Boston University. Dr.Shin completed 3 year specialty program in Prosthodontics at prestigious Columbia University in New York City.
Dr.Shin is interested in treating complex cases and decided to pursue a specialty in prosthodontics which focuses on reconstructive, implant, and cosmetic procedures. He strongly believes that prosthodontics encompasses all aspects of dentistry and changes people's lives by improving not only patient's smiles but their function and overall health. He received extensive training in both the surgical and prosthetic aspects of implant treatment, computer-guided surgery, and conventional veneer, crown and bridge procedures.
He is an active member of American College of Prosthodontists, Northeastern Gnathological Society, American Dental Association, and New York County Dental Association.
---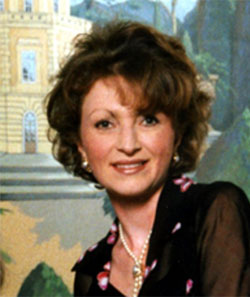 Dr. Elaina Vergier, Prosthodontist
Clintondale
With more than 6000 hours of postgraduate education to her credit, Dr. Vergier has attained a specialty training in prosthodontics, a recognized dental specialty that restores and maintains oral function, comfort, appearance and health of the patient through the placement of crowns, bridges, parial and complete dentures, porcelain veneers and implants. Dr. Vergier's dedication to high quality, advanced dentistry is apparent in everything she does. She has a DDS from New York University and Prosthodontics Specialty certificate from University of Medicine and Dentistry of New Jersey.