Meet Our Doctors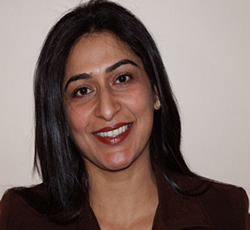 Dr. Rachna Bajaj
Dr. Rachna Bajaj or Dr. 'B' as she is affectionately known to her patients, received her degree as a Doctor of Dental Surgery from New York University. Dr. B has been practicing general and cosmetic dentistry since 2001. She is an active member of American Dental Association, New Jersey Dental Association and Passaic County Dental Association.
In addition Dr. B. and her team are dedicated to providing community dental awareness through various programs in schools, churches etc.
Before forming Smile A Bit in 2004, Dr. B gained valuable experience working with senior dental practitioners and surgeons in Monroe and Middletown, New York.
Dr. B. is known for her combination of top quality clinical skills and extremely understanding approach to patient care. Her goal is to provide the highest level of care and comfort for the entire family. She covers a spectrum of dental services including preventive, cosmetic, implants, periodontal and oral surgery. She is certified in Invisalign(orthodontia) treatments.
Dr. B.'s belief is: Treat the disease not a symptom. Treat the person not a body part. God bless you.
---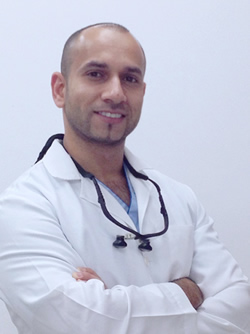 Dr. Husain Alarfaj, Prosthodontist
His nick name is "the Smile creator", Dr. Al, received his Doctor of Medical Dentistry degree from the University of Pittsburgh School of Dental medicine. He also received his advanced training in prosthodontics certificate from the University of Pittsburgh. His participation in many dental related research such as dental implants gave him the knowledge to treat complicated and difficult dental cases. He has a Master's Degree in Dental Science.
Dr. Al is our prosthodontist who will handle each patient with care and comfort. His treatments can fulfil the patient's needs. All comprehensive and esthetic dental treatments such as veneers, missing teeth, complete dentures, partial dentures, dental implants, fixed bridges and single crowns are done under his detailed treatment planning to achieve such satisfaction.
Dr. Al is a member of the American Dental Association, a member of The American College of prosthodontics and a member of Academy of Osseointegration.
---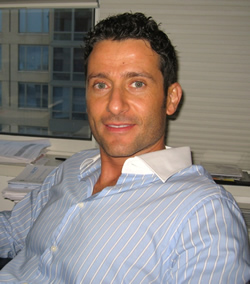 Dr. Michael Ayoub, Orthodontist
Highland Mills
Dr. Ayoub completed his dental education at Columbia University School of Dental Medicine in New York. He further pursued his specialty training at Columbia University where he received his post-doctoral certificate in Orthodontics and Maxillofacial Orthopedics in 1999. Dr. Ayoub is active member of American Association of Orthodontists.
Dr. Ayoub attends Continuing Education Seminars annually to keep himself up to date in latest orthodontic technologies. He is an Invisalign top Provider comfortably treating complex cases. He enjoys working with both adults and children. His goal is to put you at ease with an informative, friendly and professional atmosphere.
---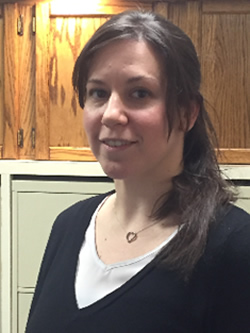 Dr. Rebecca Stamler
Port Jervis
Dr. Rebecca Feder-Stamler received her Doctorate of Dental Medicine from University of Medicine and Dentistry of New Jersey. Dr. Feder-Stamler was a member of the Gamma Phi Delta prosthodontic honor society and remains an active member of the ADA and NJDA. After completing her dental residency at St. Barnabas Hospital, she began working in private practice where she provides comprehensive care, treating each of her patients as an individual.
As a frequent dental patient herself, she understands the anxiety that is associated with dentistry and is on a mission to delete it. Dr. Feder-Stamler uses education, understanding, and a gentle touch to make patients feel comfortable in her chair.
Dr. Rebecca Feder-Stamler is dedicated to treating patients with consideration and respect and to provide the highest quality of care.
---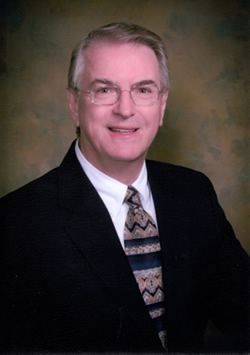 Dr. Ronald P. Schultz
Port Jervis
Dr. Ronald P. Schultz is a native of Port Jervis, New York. He received his Bachelor of Arts degree from Syracuse University in 1968 and his Doctor of Dental Surgery degree in 1973 from the College of Dental Medicine at the State University of New York at Buffalo.
He has 40 years of experience in all phases of general dentistry with an emphasis on crown and bridge and prosthetic dentistry.
He is a member of the American Dental Association, New York State Dental Association, Ninth District Dental Society, and a founding member of the Tri-States Dental Society.
Dr. Schultz has been active in the local community. He is a member of the Tri-States Chamber of Commerce, President of the Laurel Grove Cemetery Association, and was instrumental in saving the Victorian Erie Railroad station from the wrecking ball. The historic station, representing Port Jervis' heritage, has been completely restored, housing several businesses and is the "crown jewel" of downtown Port Jervis.
Dr. Schultz resides in Mount Hope with his wife Colette. They have three daughters and five grandchildren.
---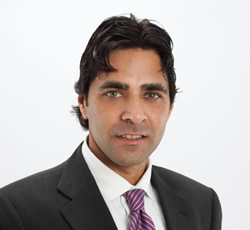 Dr. Walia, Periodontist
Dr.Walia received his degree as a Doctor of Dental Surgery from New York University in 2001. After graduation Dr Walia completed a year in specialty program in Oral Medicine at University of Medicine and Dentistry, NJ and one year program in advanced hospital Dentistry at Lutheran Medical Centre, Brooklyn, NY as the Chief Resident. He obtained a Certificate in Periodontics in 2006 from University of Medicine and Dentistry, NJ.
His specialty work includes diagnosis & treatment planning gum disease, periodontal plastic surgery, bone regeneration & augmentation and dental implants.
Dr. Walia regularly attends continuing education courses, to add to his repertoire of procedures in the Periodontal field. He is the visiting clinical attending doctor at several hospitals in NYC. He is a member of the American Academy of Periodontology.
---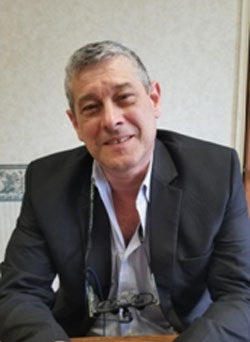 Dr. Mitchell Mink
Clintondale
Dr. Mitchell Mink attended John Hopkins University and received his degree as a Doctor of Dental Surgery from New York University in 1982. He gained extensive knowledge in implant and restorative dentistry to provide his patients with the highest quality services.
With 34 years of work experience as a general dentist under his belt, Dr. Mink has established himself in private practice in and around Westchester County since 1984. He strongly believes that every patient deserves detailed attention to help them relieve of all symptomatic and asymptomatic dental issues. With his gentle touch and friendly nature, Dr. Mink practices dentistry that is not only painless but also helps alleviate patient stresses and anxiety related to various dental procedures.
He believes in continually educating and updating his techniques and knowledge to better himself and is also an active member of American Dental Association, New York Dental Association and the 9th District Dental Association.
In his leisure time Dr. Mink pursues his passion for photography, international travelling, cooking and spending quality time with his children.
---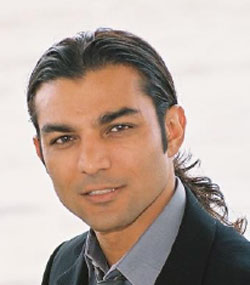 Dr. Nick Patel
Port Jervis
Dr. Nick Patel believes in practicing gentle and compassionate high-quality comprehensive-care dentistry, incorporating patient education and patient involvement in determining the best course of treatment for each individual. He believes that the best approach to any treatment is to spend the time to understand his patient's individual needs and wants, and to then tailor the treatment protocol to provide the best cosmetic and functional result possible.
Besides having the peace of mind of knowing the details and rationale for their treatment, Dr. Patel's patients can take comfort in knowing that he has extensive experience in all phases of modern cosmetic and restorative dentistry including porcelain veneers/laminates, cosmetic bonding, implant surgery and restoration, crowns and bridges with beautiful cosmetic results. Dr. Patel is also well versed in full-mouth reconstructive treatment planning, and will be happy spend the time to discuss your needs, large or small.
Dr. Patel has over 15 years of experience in the field of dentistry. He received his Doctorate of Dental Surgery from Columbia University and then went on to train further in a general dentistry residency at the New York Hospital-Medical Center of Queens. He has attended, and continues to attend, Continuing Education courses in the various fields of dentistry in order to stay abreast of the most modern and current approaches for his patients' treatment.
---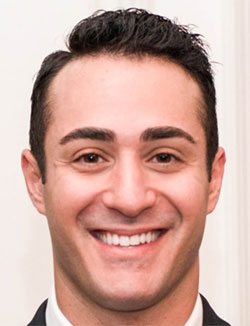 Dr. Jonathan Gellis
Highland Mills
Dr. Jonathan Gellis earned a B.A. in Advertising and a minor in International Studies at Pennsylvania State University before continuing on to receive a Master's in Biomedical Sciences at Rutgers University.
Subsequently, he attended New York University College of Dentistry receiving his Doctor of Dental Surgery. He trained for an additional post-graduate year at the East Orange Veteran's Administration Medical Center completing a General Practice Residency in Dentistry. He is committed to staying current with the latest technologies and advances in dentistry by attending continuing education courses.Dr. Gellis is dedicated to understanding the needs and desires of each patient.
When Dr. Gellis is not providing dental care, he enjoys playing ice hockey, going on hikes with his wife and dog, traveling and trying new restaurants.
---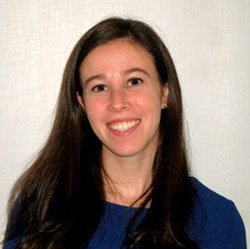 Dr. Esti Sonnenblick
Highland Mills
Dr. Esti Sonnenblick, originally from New Jersey, graduated Summa Cum Laude from Rutgers University. She then went on to receive her Doctor of Dental Surgery from University of Maryland School of Dentistry, where she was invited to be part of Gamma Pi Delta, a prosthodontic honor society. She completed her residency at New York Medical College and now enjoys serving the New York community.
Her patient's oral health and comfort are her number one priority. She believes her patients should be completely involved in their dental treatment and works with them to create a treatment plan individually suited for each patient, answering any questions they may have. Cosmetic dentistry is one of her focuses and she is committed to providing each patient with a beautiful smile.
When Dr. Sonnenblick is not working, she can be found biking around NYC, swimming, or traveling.
---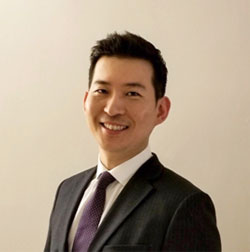 Dr. Dongjin Shin
Highland Mills/ Port Jervis
"I am a prosthodontist and I work with passion every day to help people smile."
Dr.Shin is from Boston and received his Bachelor degree from Brandeis University. He then completed his Doctor of Dental Medicine degree at Boston University. Dr.Shin completed 3 year specialty program in Prosthodontics at prestigious Columbia University in New York City.
Dr.Shin is interested in treating complex cases and decided to pursue a specialty in prosthodontics which focuses on reconstructive, implant, and cosmetic procedures. He strongly believes that prosthodontics encompasses all aspects of dentistry and changes people's lives by improving not only patient's smiles but their function and overall health. He received extensive training in both the surgical and prosthetic aspects of implant treatment, computer-guided surgery, and conventional veneer, crown and bridge procedures.
He is an active member of American College of Prosthodontists, Northeastern Gnathological Society, American Dental Association, and New York County Dental Association.
---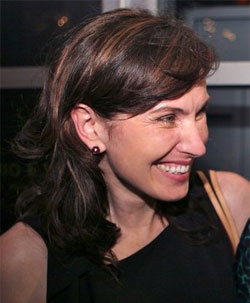 Dr. Magdalena Goralczyk, Endodontist
Dr. Magdalena Goralczyk graduated from NYU College of Dentistry, where she completed her postgraduate studies in Endodontics. While studying at NYU, she served as a member of the Ethics Committee at NYU Dental College from July 2010 until July 2011 and was a member of the Honors Program in Endodontics. Dr. Goralczyk received the status of Board Eligible Candidate of the American Board of Endodontics in August of 2011. Dr. Goralczyk has been a member of the American Dental Association from 2006 and the American Association of Endodontics from 2009. She has presented a study titled, "Prevalence and Accuracy of the Clinical Diagnosis of Vertical Root Fracture in Endodontically Treated Teeth: A Prospective Study".
She is a gifted Endodontist, specializing in comfortable root canals and retreatment of root canals. Dr. Magda is a perfectionist and devotes her full attention to each patient. She resides in Long Island City with her husband and son. She loves to travel and speaks Polish fluently.